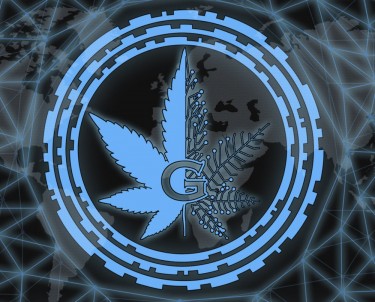 The world of cannabis is currently more diversified than it has ever been in recent years. Gone are the times when all there is to the natural herb is a few stoners wrapping a blunt in one corner. A strong wind of change has blown across the industry and necessitated some big changes across different regions. Legalization and decriminalization are now the order of the day as more governments are opening up their borders for medical and recreational cannabis. The industry is however not stopping there as it is branching out into areas such as financing and digital marketing which is what gave rise to cannabis cryptocurrency.
Cannabis and Cryptocurrency
The two sectors are specific sectors of world economics that have experiences massive surges in recent years. The growth of cannabis is open for all to see as states with new open markets are racking up increases in revenue up to millions of dollars. A feat which many wouldn't have thought possible a few years ago. Cryptocurrency on the other hand is the latest surprise to hit the world of finance and has seen many industries come in to deal with the benefits of blockchain.
Cannabis has long been afflicted with a lack of proper financial backup by financial institutions. This was major because most of these institutions didn't want to be in crosshairs with the federal government. Despite the fact that states legalized cannabis in the US, it still was considered illegal by the federal government. Thereby putting some banks and insurance companies in tough situations with having to deal with cannabis companies. Cryptocurrency however might not be so hindered by such limitations and this has prompted a collaboration between cannabis and crypto to give rise to some cannabis coins.
Cannabis coins as said earlier simply refer to special digital currencies put forward by some unique cannabis companies into the crypto world. January 2018 saw the introduction of some of these special digital currencies with a lot of hype on the premise that the weed market has a steady pull of customers. Three years on, some of these currencies have done well while some haven't reached projected potentials which are bound to always be a reality with digital currencies. Bitcoin is the best example to describe what the world of crypto looks like. The coin hit $20,000 in December 2017 only to plummet down to a little over $3,000 barely 12 months later. Hitting as high as $50,000, Bitcoin as at the time of writing is now around $38,000.
We will be looking into some of the coins presently in circulation and how well they have been doing in the cryptocurrency world.
PotCoin
In line with the 4:20 tradition, Potcoin was launched at exactly 4:20 pm in January 2014 making it the longest-serving cannabis coin in circulation. With 420 million coins in circulation, Potcoin was able to hit the 1 million mark in April 2014 only to revert to  $244,000 a month later. Different happenings have since affected the growth of the coin with some helping it up and others hampering it. With each coin worth over $0.3962, the market cap of PotCoin rose above $79.5million in January 2018. The projection of many experts was for PotCoin to be on the increase with major currencies like Bitcoin unfortunately this was not the case. The coin has, unfortunately, slid down to obscurity with it being stuck at $0.0109 with little hope of resurrection.
CannabisCoin (CANN)
Cannabiscoin came to the limelight not long after the prominence of PotCoin threatening to surge through the markets with lightning speed and effect. It was projected to help with making financial transactions easier for medical marijuana dispensaries. With a simple exchange ratio for actual marijuana on the table, all seemed set to see this coin break and set records. However, the coin hasn't lived up to protected potentials thus far in the markets. After an all-time high market cap of $22.8million with one coin worth $0.296, the coin has since experienced a massive dip. The coin currently sits at $0.011 per coin which is quite similar to Potcoin and has 106 million coins in circulation.
Paragon Coin (PRG)
Few in the financial space of cannabis can say they didn't hear of the Paragon coin in 2018. This is because there was a good level of PR offered for the coin with a strong celebrity presence pushing its introduction into the financial space. Tech entrepreneur Jessica Versteeg who is also a former Miss Iowa launched the coin and got The Game to help push the coin with much-needed publicity. This PR saw the coin skyrocket as many came to its beckon and call however the hype and gain were only short-lived.  From an introductory price of $0.75, the coin rose to $1.55 unfortunately the hype alone couldn't keep the coin up as it reverted to $0.778 by January 2018. The coin showed that PR alone cannot keep cryptocurrencies afloat as it is now at a pitiful $0.027 mark with 22.27 million units in circulation.
Bottom line
The activities of other coins in the market have toed the line of the three described above. Examples of other coins that have gone on this path are HempCoin and CannaCoin. Despite having much promise, most of these coins haven't lived up to their billing. The world of cryptocurrency is a very volatile one which is why it shouldn't be handled without having proper technical analysis. Some coins have the habit of starting well and showing great promise only for them to hit rock bottom in no time. A piece of general advice that applies to the entire crypto world, therefore, applies here that you trade carefully and only put what you can lose into the pull.
As it stands, it will be very hard to recommend any cannabis cryptocurrency with the way most are performing in the market. Only PotCoin currently has a market cap of $1million and even that can be rested upon. It is, therefore, best to hold and see what the future holds for cannabis cryptocurrency.
CRYPTO FOR WEED, READ MORE..
6 CANNABIS CRYPTOCURRENCIES TO CHECK OUT TODAY!
OR..
CRYTPO CAN CANNABIS – THE GREAT DISRUPTORS OF THE MODERN AGE!