Introduction
Different cannabis strains are making strides presently as the industry is growing maximally on all fronts. Cannabis users are also exploring new realities in different strains which have opened up new doors of sensations and experiences. With the right stain, you have access to the medicinal benefits of cannabinoids as well as the appropriate recreational benefits. Here is a review of such a strain- Purple Gihad.
Purple Gihad is a wonderful strain that exemplifies how far the industry has gone in terms of cultivation and the impact of good genetics. With just the right combination of everything that you might want in a cannabis strain, you can be sure that Purple Gihad is easily a fan favorite among cannabis users all over the world. Purple Gihad is a product of tremendous work by MzJill Genetics on hybrid strains which are a mixture of different strains.
Source
Purple Gihad is a product of G-13 and Purple Afghani Kush feminized. G-13 in this case is Landrace and IBL. The strain has very a sufficient balance of indica and sativa characteristics though it is indica-dominant. It has a very high THC component which gives rise to a strong euphoric high. The strain is available as feminized seeds and can be easily grown indoors. Phylos Lab Galaxy is a source of the G-13 used in the propagation of Purple Gihad.
The parent Purple Afghani is well known among cannabis users and cultivators. It is also a hybrid produced by the cross between Purple Kush and Bubba Kush. It has a strong indica characteristic which is why it is readily used by many for an intense euphoric high. It has a unique blend of terpenes which offers an entourage effect with cannabinoids to give the right type of euphoric feeling.
The other parent G13 is peculiar to MzJills and also possesses a unique blend of characteristics. It has special green foliage that helps to complement its huge solid buds covered with orange-colored hair. It is the source of the sweet and earthy smell of Purple Gihad as well as the mandarin orange undertones. It is a very useful medical and recreational strain. It helps to relieve pain, anxiety, stress, depression and stimulate appetite.
Flavor
Purple Gihad has a special sweet and earthy feel coupled with mandarin orange undertones. The flavor of Purple Gihad can also be classified as flowery and fruity which helps to make it appealing to many. The unique flavor of Purple Gihad is an appealing factor that draws many to it while visiting the cannabis dispensaries. With this strain, what you taste from the shelf is the same thing you get while smoking the blunt or infusing it into homemade edibles.
Smell
Purple Gihad has a smell that is quite similar to the flavor which means the taste and aroma go hand in hand to open you up to a new world of sensation. The smell is easily characterized as pungent woody and earthy with a mandarin orange undertone. Different cannabis users have spoken of the uniqueness of the blend of the aroma of Purple Gihad which helps to open up inner sensations that many would have thought were nonexistent.
Effects
Purple Gihad gives rise to a unique euphoric high that is not easily gotten with many strains. The high THC content of the strain means that it kicks into action very fast with intense bursts of energy. These effects can easily be maximized when smoked in a blunt or vaped. Likewise, it will make a special addition for those that are more interested in edibles.
Appearance
Purple Gihad strain grows as a short or medium plant with unique foliage. The colors of the foliage can range from dark green to burgundy. Likewise, it possesses colored hairs ranging from dense green to burgundy, and dual-colored rock-like buds with orange hairs. The leaves of the strain grow upright at all times and the strain possesses woody stalks.
Use
Much like common indica strains, Purple Gihad is effective for a wide range of common conditions for which cannabis strains are useful. It is useful in dealing with anxiety, increasing appetite, chronic pain, cramping, depression, sleep, and stress. There is still room for more useful applications of the strain to be discovered due to the unique composition of its cannabinoids and its blend with terpenes. The summation of their effects known as the entourage effect is what many users bank on to get more from the natural herb.
Cultivation
Purple Gihad grows with an average yield and grows from short to medium. The flowering time of the special strain is between 58 to 63 days during which the strain grows with distinct features. The strain is very easy to grow which is why it is easily adopted by many cannabis growers. It also doesn't require special skills and expertise making it a good option for first-timers. Proper utilization of the temperatures and lighting will also help to amplify the yield and ensure the grower gets desired yield.
The special strain can also be cultivated both indoors and outdoors with minimal requirements in terms of expected inputs to give the necessary yield. Most farmers are bound to have a good cultivation process with the strain as it can easily be done with the smallest resources. Care has to be taken through on necessary training techniques to be used so as not to hamper the growth and development of the strain during cultivation.
Bottom line
With different strains being produced now, it is very hard for most cannabis users to settle on what strain fits their needs perfectly. Some marketers are known to go overboard in a bid to get more traffic for their products and this has hampered the growth of the industry in some ways. With Purple Gihad however, what you see and what you have heard or in this case read is what you will get. If you are looking for the right strain to take you high in a way like never before then look no further.
CANNABIS STRAIN REVIEWS, READ MORE…
WHAT IS THE STRAIN PURPLE PUNCH ALL ABOUT? CLICK HERE!
OR..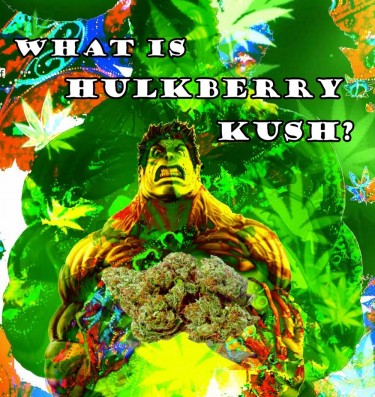 WHAT IS HULKBERRY KUSH AND WHY IS IT FLYING OFF THE SHELVES?