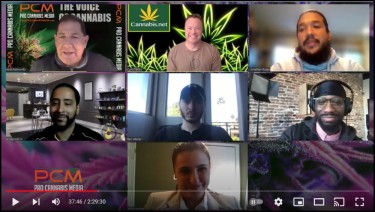 The Green Rush LIVE this week looks at how original market growers transitioned to legal licensed shops!
The Green Rush LIVE is a 2-hour weekly cannabis business talk show produced by Pro Cannabis Media and hosted by Jimmy Young with co-host David Rabinovitz. This week, Curt Dalton from Cannabis.net, fills in for Jimmy as the show discusses news issues in the cannabis market and conducts a deeper dive into specific topics of the industry. This week's topic: Legacy to Legal Market – How Legacy Growers are Moving to the Legal Licensed Market? This week's guests describe their legacy business and why they decided to go legal • What have been the challenges? • What has worked out well? • What do you wish you had done differently? • What part of the supply chain are you going into (cultivation, processing, delivery, retail, etc.) and how easy do you expect it to be to develop a legal client base?
Join Curt and David with special guests Jonathan Rojas Co-Founder & COO, Green Passion Industries LLC., Carl Burwell CEO & Founder, Green Passion Industries LLC, Alissa Nowak CEO, Lucky Green Ladies LLC, Ulysses Youngblood President, Major Bloom 5, Derek D'Ambrosio General Manager, Cape Cod Cannabis 8, and Michael Ortoll CEO, Healing Calyx LLC.
Each guest brings a unique perspective on the original market that existed before legalization, and how they made the decision to "switch sides" and go all in on the legal market. As a bonus, two guests received their state licenses a few hours before the show, so we celebrate their long and hard journey from legacy to legal live on the Green Rush LIVE. Click below or use this link to watch the full show!
Want to see other episodes of the Green Rush LIVE? Check below!
IS SHIPPING MARIJUANA ACROSS STATE LINES ACTUALLY LEGAL?
OR..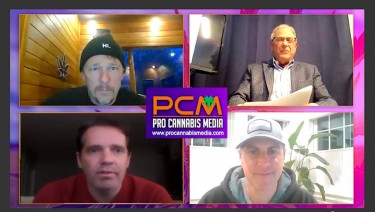 LINTON, LUSARDI, WALSH – THE CANNABIS CEO ROUNDTABLE SHOW!